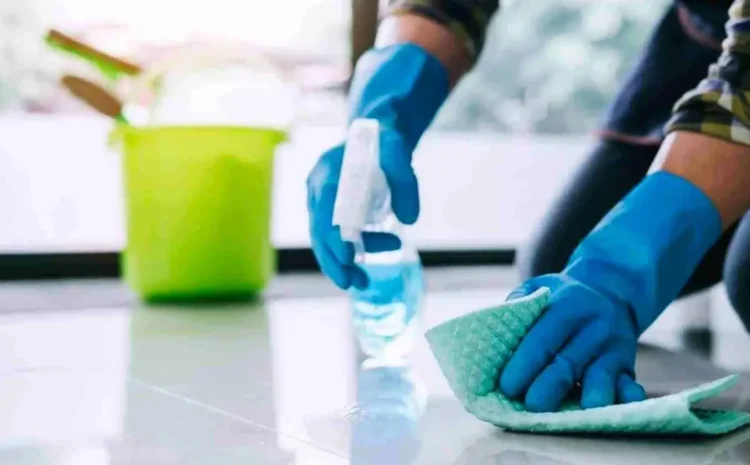 Floor Cleaners Market Size to Reach USD 20.46 Billion
Floor Cleaners Market Size to Reach USD 20.46 Billion by 2030 at a 4.88% CAGR– Report by Market Research Future (MRFR). Floor Cleaners Market Research Report: Information by Form (Liquid and Powder), Type (Ceramic Floor Cleaners, Wooden Floor Cleaners, Marble Floor Cleaners, Multisurface Floor Cleaners and others), Distribution Channel (Store-Based [Supermarkets & Hypermarkets, Convenience Stores and others] and Non-Store-Based) and Region (North America, Europe, Asia-Pacific and Rest of the World) – Forecast till 2030
New York, US, April 10, 2023 (GLOBE NEWSWIRE) — Floor Cleaners Market Overview
Market Research Future (MRFR) 's report highlights Floor Cleaners Market Information By Form, By Type, By Distribution Channel, And Region – Forecast till 2030″; the market will achieve USD 20.46 billion by 2030 at an 4.88% CAGR.
Brooms, wipers, cleaning solutions, floor cleaning scrubbers, and other items that are often and widely used for floor cleaning are manufactured by the floor cleaners industry. The COVID-19 crisis has caused the world to pay more attention to hygiene and demand products that may eliminate dangerous microorganisms. The market for floor cleaners has observed rising demand and increased productivity in response to the need. Markets are introducing floor-cleaning cleaning devices with AI. Those who can afford it are drawn to comfort and ease thanks to developing technologies.
In addition, there are a variety of floor cleaning products on the market for various floor kinds, giving end users alternatives for how to handle their floors with care and get the best, most hygienic floors for only a few dollars.
The market's leaders on a global scale are working really hard to grow the market and alter its overall value. The market is global in scope, offering its services to as many clients as it can. Several aspects, such as market growth drivers, constraints, opportunities, and challenges, are examined in order to study and comprehend the market environment. All these factors are discussed in market dynamics to establish a foundation for comprehension of trends, expansion, and potential future applications.
According to market demand, the floor cleaners industry's growth factors have evolved from year to year. Worldwide demand for household cleaning supplies has surged as a result of the coronavirus pandemic. In addition, as the world's population has grown, more homes have been built, which has raised demand for cleaning supplies. The demand for goods has increased ever since people throughout the world learned about the e-commerce business. Due to the availability of cleaning supplies in both modes, the market for floor cleaners is being accessed by more consumers.
There are many different cleaning products on the market that can be used for various tasks. There are several floor cleaning products available for various floor kinds, such as cleaners for laminate floors and cleaners for hardwood floors.
Customer demands have also increased as a result of this aspect.
The importance of personal cleanliness at home and in the business is growing. Instead of utilising only one cleaning agent, a variety of products are employed to disinfect and sanitise the floor.
The following factors are influencing or holding back the market for floor cleaner products: In order to eliminate bacteria and germs from the floor, cleaning products contain some hazardous chemicals. If the product is eaten in any form, it is dangerous. Also, if the floor is not well cleansed and the chemicals remain there, they may indirectly enter the body. In a few impoverished countries, like Syria, the floor cleaning market is not effectively accessible to every home.
Substantial portions of these countries continue to live traditionally and have not acclimated to modern living. The floor cleaners industry can take advantage of a number of chances to seek for future market growth, development, and scope. A few of the floor cleaners market's opportunities are as follows: Many tech-based companies are releasing AI-based cleaning robots or machines as science and technology enter the field of AI and machine learning. Those who can afford it demand this technology for its comfort and convenience. Also, making this technology affordable for local market consumers will aid in the market growth for floor cleaning. Steam floor cleaners are one such example of technologically based cleaning equipment.